Jacketed glass reactor vessel
Our glass reactors include:single layer glass reactor and jacketed glass reactor,jacketed glass reactor vessel is also called double layer glass reactor,according to the capacity, it can be divided into:2L jacketed glass reactor, 5L jacketed glass reactor, 10L jacketed glass reactor, 20L jackted glass reactor, 50L jackted glass reactor, 100L jacketed glass reactor,etc.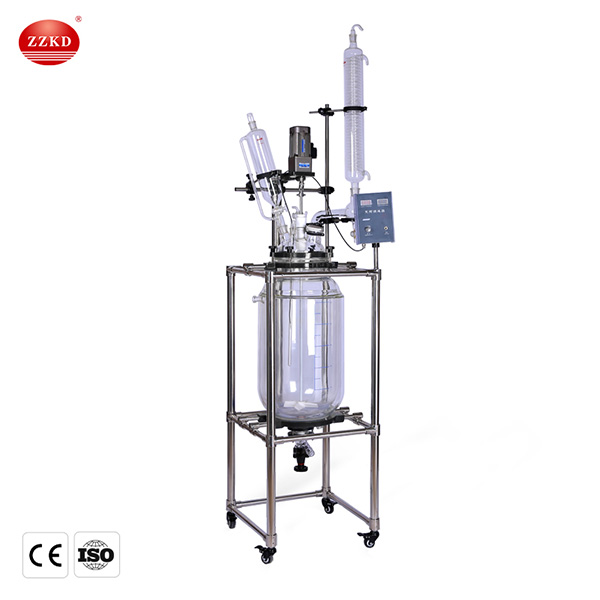 Structure composition and working environment of jacketed glass reactor vessel
Under the effective use of intelligent control algorithms, the optimized temperature control system of the glass reactor can effectively perform temperature control service functions.In the control technology, in accordance with the control requirements of the reaction temperature, the temperature control in the reactor is realized through the temperature control process of adaptive parameters.When applying reactor temperature control, it is necessary to fully consider the characteristics of the controlled object.At the same time, in the automatic adjustment function of the parameters, the self-adjustment function of the parameters is added to realize the self-learning effect of the control system on the temperature.The control technology mainly includes dual-mode control and PID control. During the control process, a certain reaction temperature needs to be set. The heating and cooling mechanism in the reactor ensures the uniformity of temperature changes in the entire reactor.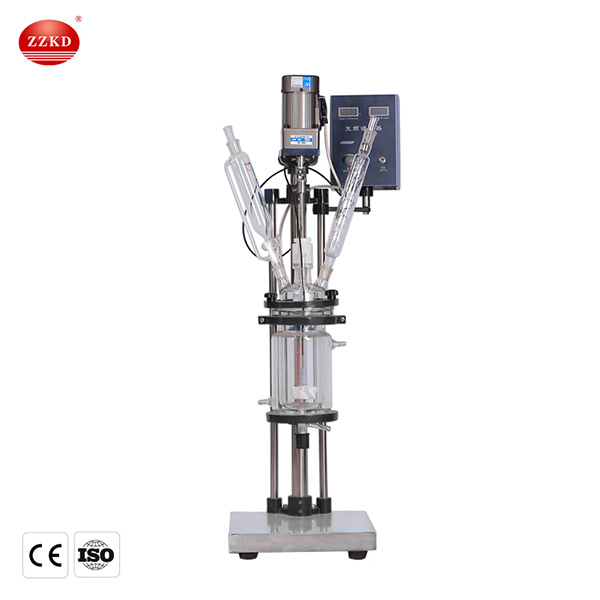 Energy Utilization and Energy Saving and Emission Reduction in jacketed glass Reactor vessel

In chemical production, the heat and cooling energy in the glass reactor can be used for recovery.During the temperature adjustment process, the cooling water and steam of the reactor are directly discharged into the atmosphere, which causes a lot of waste of heat energy.At the same time, the nozzle discharge of the steam from the glass reactor caused a lot of pollution and threatened the health of workers.The energy recovery in the glass reactor is mainly the recovery of thermal energy. Energy recovery can be achieved by adding steam saving devices. In addition, the effect of reducing emissions can be achieved by rational assembly of traps and their control valves.


---