Cooling chiller
has professional refrigeration equipment, protection equipment and capacitors.
Features

- Dedicated to refrigeration units, expected relays, protective devices, and capacitors;

- It can effectively protect the normal use of all kinds of precision equipment and instruments under the conditions of no water, no water pressure, no water temperature and high temperature working conditions.

- The circulatory system is made of anti-corrosion material and has functions such as anti-rust, anti-corrosion, and low-temperature liquid pollution sterilization.

- It can be matched with various instruments (rotary evaporators, fermentation tanks, chemical reactors, freeze-drying equipment, pharmaceutical reactors, etc.);

- With microcomputer software lock function, it can lock the system parameter settings.
Detail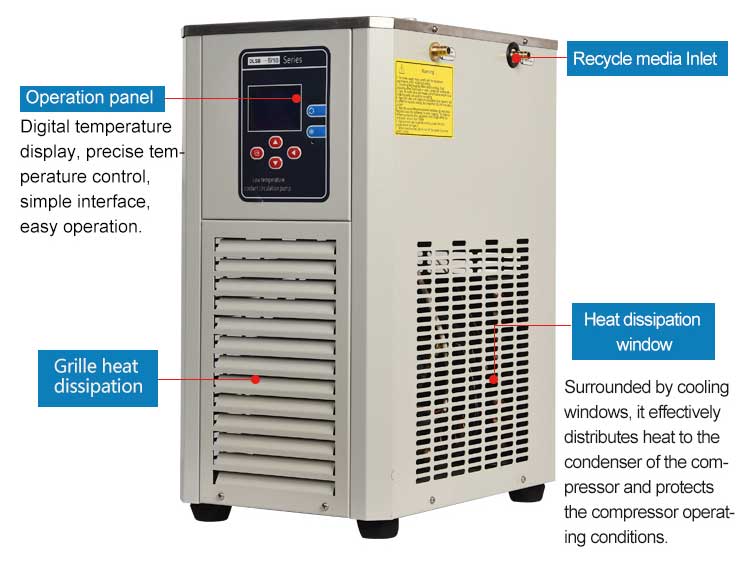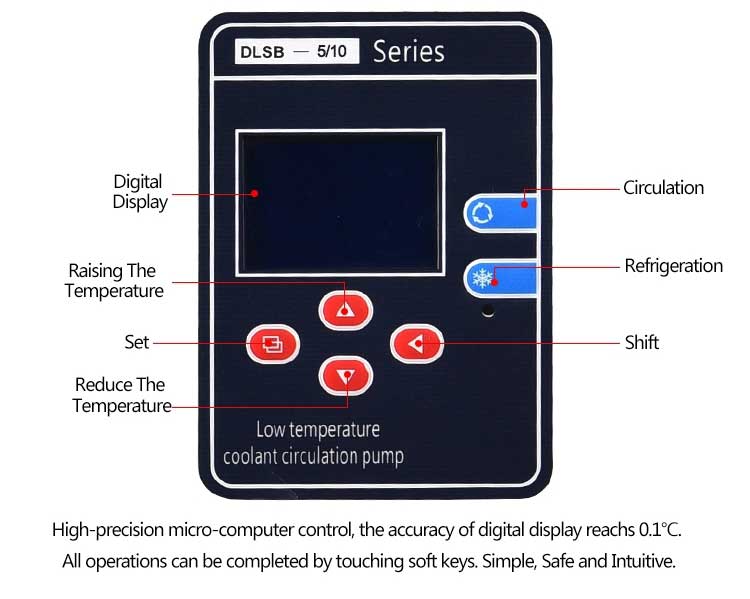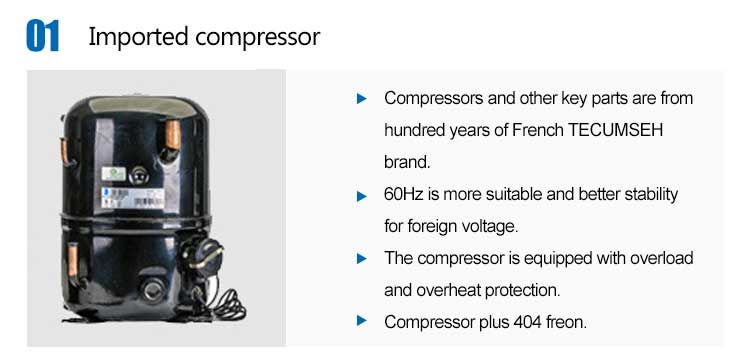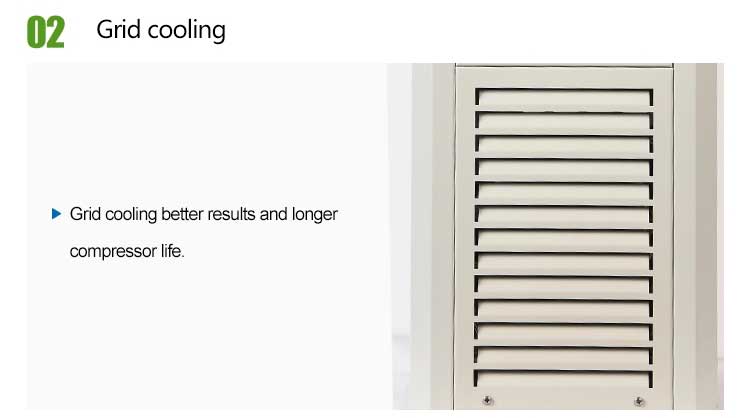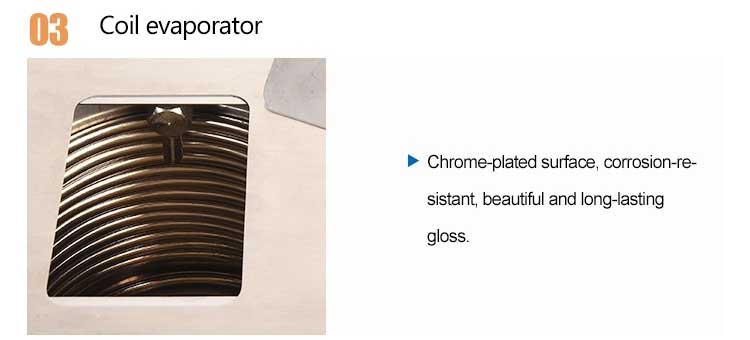 As a condensing device, the DLSB series chiller is suitable for the following laboratory equipment:

Transport

Model
DLSB-5/10
DLSB-5/30
Volume(L)
5
7.49
No Load Min. Temp. (℃)
-15
-20
Environment Humidity(%)
≤70
≤70
Power Supply(Single phase)(V/HZ)
220/50
220/50
Temp. Precision(℃)
±2
±2
Cooling Capacity(W)
20℃
-
-
10℃
620
1150
0℃
460
880
-10℃
280
600
-20℃
-
320
-30℃
-
-
-40℃
-
-
-60℃
-
-
-80℃
-
-
-100℃
-
-
-120℃
-
-
1. What is the temperature range and capacity of the cryopumps you produce?
Our
low temperature circulating pump
temperature range is -10 ° C ~ -120 ° C; capacity is 5L ~ 100L; can meet the needs of different types of
rotary evaporator
, glass reactor, short-path distillation, molecular distillation equipment
.
2. Under what circumstances can the cryogenic cooling pump be extended?
There should be enough space outside the vents around the
chiller
, and the internal transients of the brakes can be drained smoothly; keep the instrument dust-proof, away from heating equipment, and away from direct sunlight.
If the temperature range is ≤ 25 ° C, the humidity range ≤ 80% can be used to extend the replacement of the equipment.
3.Which payment method do you accept?
Usually we accept TT, Paypal, Western Union, Alibaba Trust and Letter of Credit. The exact payment method and shipping method will be discussed during the transaction.
---