This
Low Temperature Coolant Circulation Pump
is equipped with the intended relays, protections, and capacitors for refrigeration units. Have the supercooling capacity and fast cooling speed greatly improve work efficiency
Features

- Dedicated to refrigeration units, expected relays, protective devices, and capacitors;

- Large cooling capacity and fast cooling rates greatly improve work efficiency.

- The circulatory system is made of anti-corrosion material and has functions such as anti-rust, anti-corrosion, and low-temperature liquid pollution sterilization.

- The flow of the circulating pump can be adjusted or customized, which greatly meets the actual needs of different customers;

- The microcomputer has a timed shutdown function. When this function is enabled, the timer shutdown time can be set arbitrarily within 0~100 hours.

- The product is easy to use and can work continuously.

Detail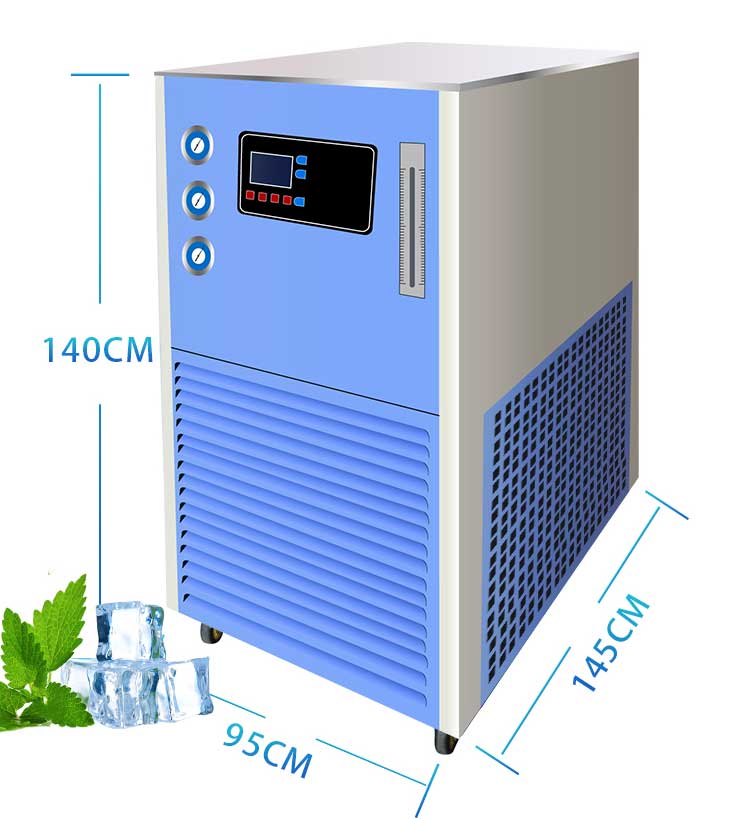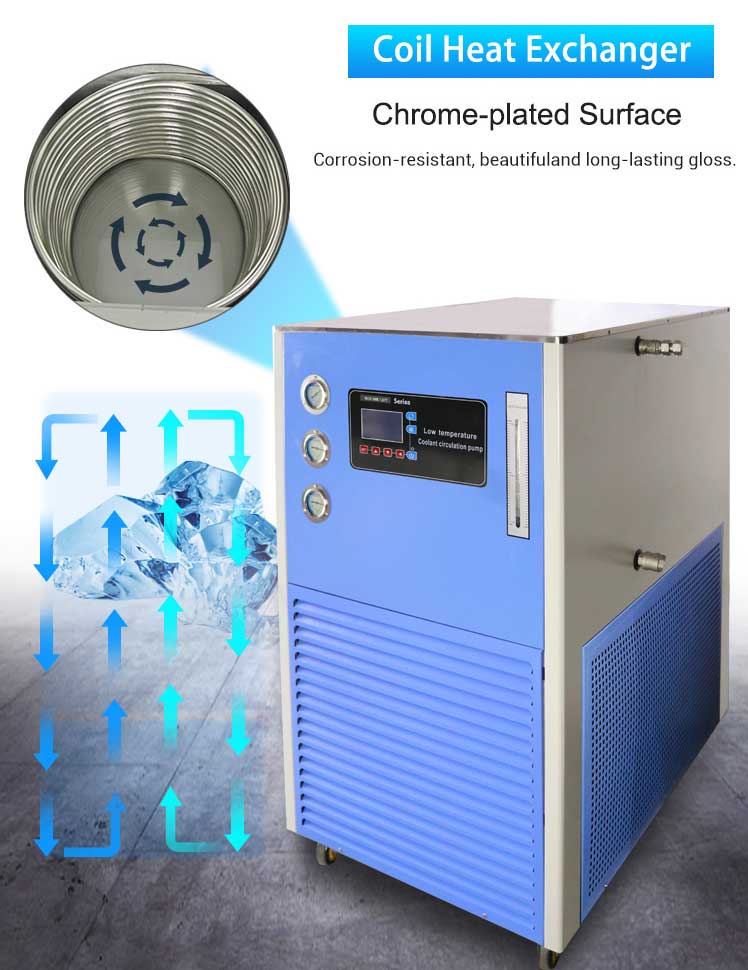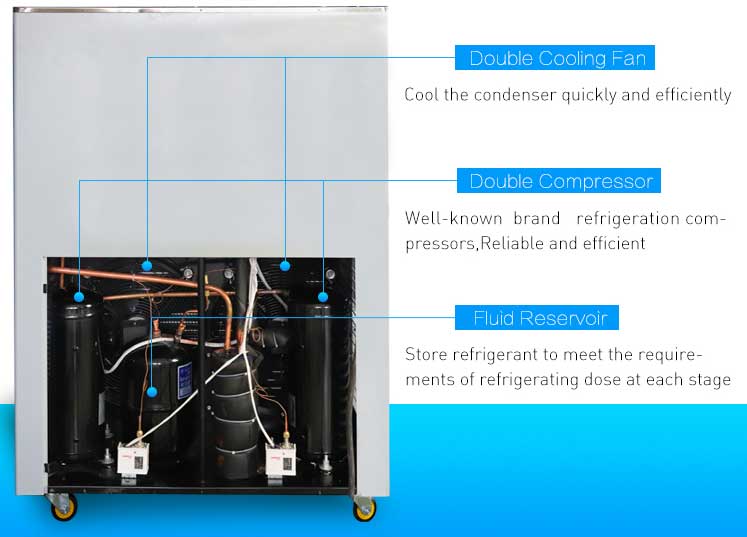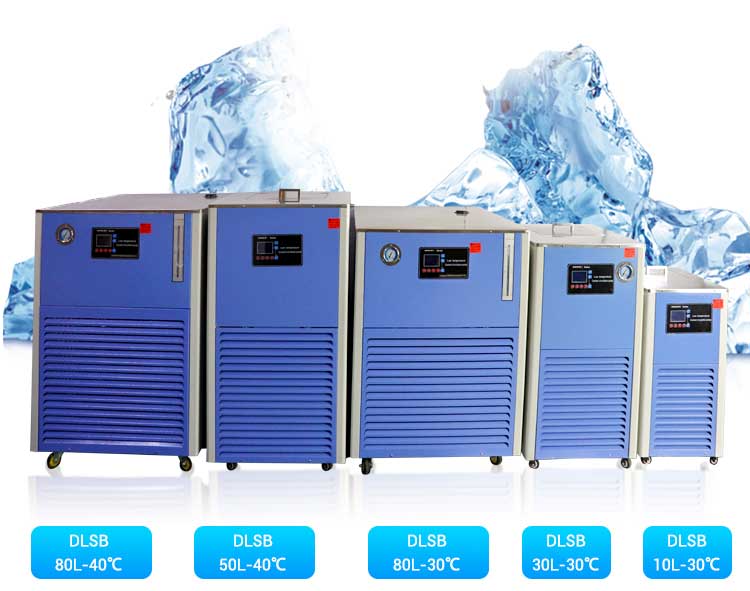 As a condensing device, the DLSB series chiller is suitable for the following laboratory equipment:
After sale

- 1 year warranty service and all life maintenance.

- Technical Egineer are avalible for oversea trainning.

- Free change for some parts

- Remote control technical consult

- Free installation DVD

- Maintenance plan
Package

Transport

Model
DLSB-100/120
Volume(L)
103.8
No Load Min. Temp. (℃)
-120
Environment Humidity(%)
≤70
Power Supply(Single phase)(V/HZ)
380/50
Temp. Precision(℃)
±2
Cooling Capacity(W)
20℃
22000
10℃
-
0℃
-
-10℃
-
-20℃
-
-30℃
-
-40℃
8820
-60℃
7350
-80℃
5800
-100℃
2940
-120℃
850
Total Power(W)
24000
Total Current(A)
32
Refrigerant
R23
Circulating Pump
Power(W)
280
Flow(L/min)
30
Lift(m)
12
Open Size(mm)
460*460
Liquid tank(mm)
470*470*470
Total Demension(mm)
1450×950×1400
Weight(Kg)
485
Fuse
-
1. What is the temperature range and capacity of the cryopumps you produce?
Our
low temperature circulating pump
temperature range is -10 ° C ~ -120 ° C; capacity is 5L ~ 100L; can meet the needs of different types of
rotary evaporator
,
glass reactor
,
short-path distillation
,
molecular distillation equipment.
2. The power of the low temperature circulating pump compressor.
The voltage and power of the
DLSB chiller
can be customized, so that different power voltages can be used for different countries, and it has better stability. The compressor is also provided with overload and overheat protection. If such a situation occurs, it can better protect the safety of staff and equipment.
All parts in contact with the liquid are made of stainless steel and are protected against corrosion, rust, and cold. Magnetic stirring at the bottom can drive the magnetic stirring in the tank to make the temperature completely uniform, increase the distance between the stirring magnet and the stirring rod, and increase the stirring force.
---