The MPC diaphragm pump is a dry-running vacuum pump that completely solves the chemical corrosion problem of the vacuum pump. It is especially suitable for applications that require chemical resistance or require uninterrupted operation for extended periods of time.


Features

- Completely resistant to chemical attack

- The dry operation, no water, and oil consumption

- Long service life and low repair rate

-Good environmental performance

- Small size and compact structure

- Especially suitable for long-term uninterrupted operation
Detail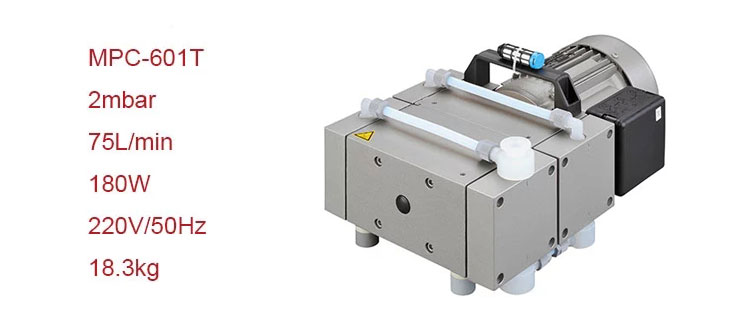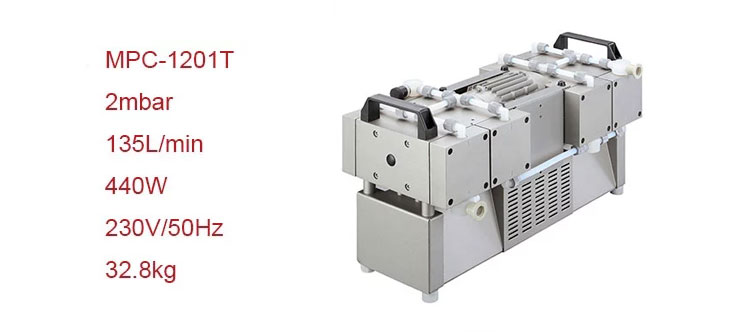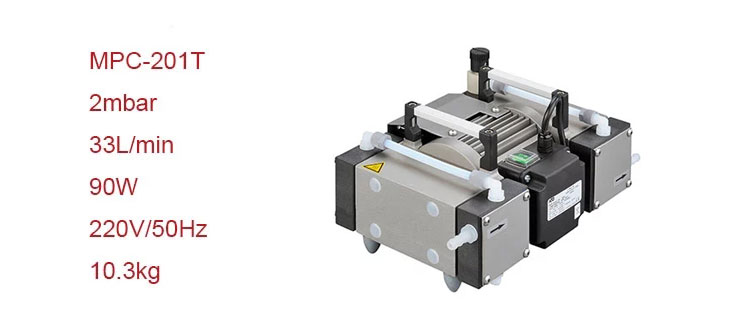 MPC series diaphragm vacuum pumps are suitable for vacuum equipment used in which equipment:
After sale

- 1 year warranty service and all life maintenance.

- Technical Egineer are avalible for oversea trainning.

- Free change for some parts

- Remote control technical consult

- Free installation DVD

- Maintenance plan

Package

Transport

Enable Ginger
Cannot connect to Ginger Check your internet connection
or reload the browser
Disable in this text field
Rephrase
Rephrase current sentence
Edit in Ginger
×

Enable GingerCannot connect to Ginger Check your internet connection
or reload the browserDisable in this text fieldRephraseRephrase current sentenceEdit in Ginger×
1. What is the scope of the use of the diaphragm pump?
Mainly used in vacuum distillation, glass reactor, vacuum suction filter, vacuum drying oven, freeze dryer and so on.


2. What should you pay attention to when using the diaphragm vacuum pump?
Fasten the pump and each connecting pipe joint to prevent static sparks from being generated by vibration and use an antistatic hose.
Periodically check and test the reliability of the grounding system.
The diaphragm pump grounding requirements are in accordance with some special requirements of the site.


3.Which payment method do you accept?
Usually we accept TT, Paypal, Western Union, Alibaba Trust and Letter of Credit. The exact payment method and shipping method will be discussed during the transaction.
Enable GingerCannot connect to Ginger Check your internet connection
or reload the browserDisable in this text fieldRephraseRephrase current sentenceEdit in Ginger×
---