The 5l CBD short-path distiller is the best equipment for extracting CBD oil and can improve extraction efficiency.
The short path design of the
short-path distillation kit
and the ultra-fast heating rate of the heated mantle are important factors influencing the efficiency of the
short-path distillation system
.
Features

- The fractionation process is free evaporation on the surface of the liquid layer without bubbling.

- High-precision transmission and mechanical seal design to ensure the long-term smooth operation of the equipment.

- The surface of the cylinder has a high surface finish and is not easy to stick.

-

Short-path distillation equipment

is simple in structure.

- The structural dimensions can be customized to the specific needs of the customer.

-

Short-path distillation

is a physical separation process that keeps the material in a natural state free from contamination.
Detail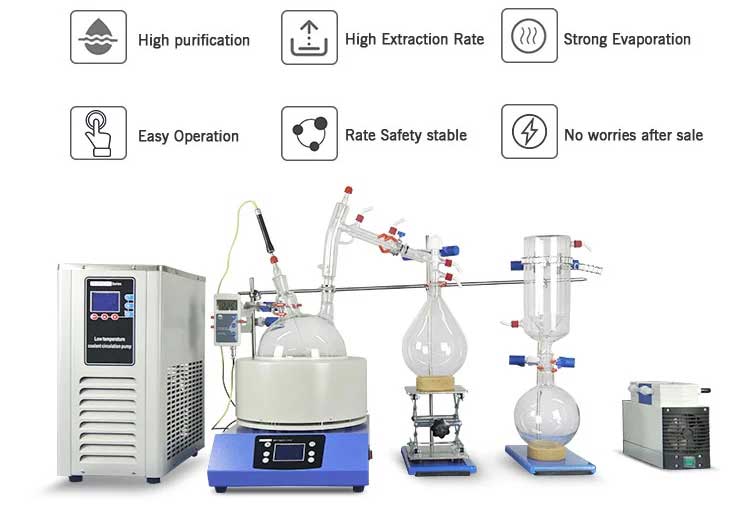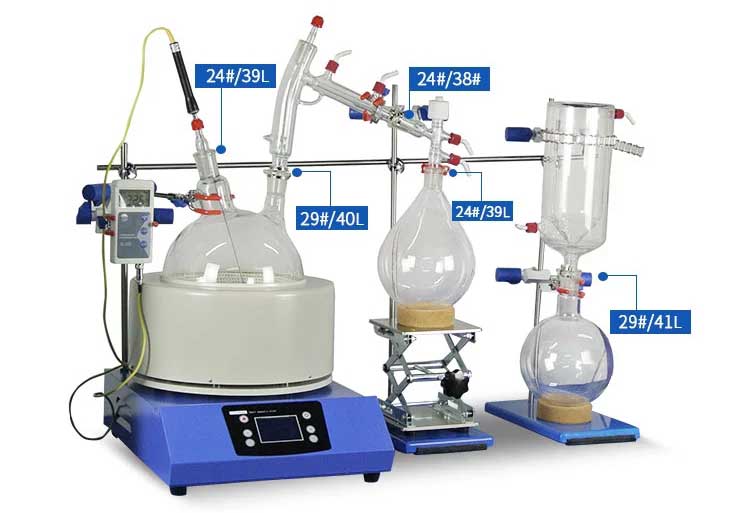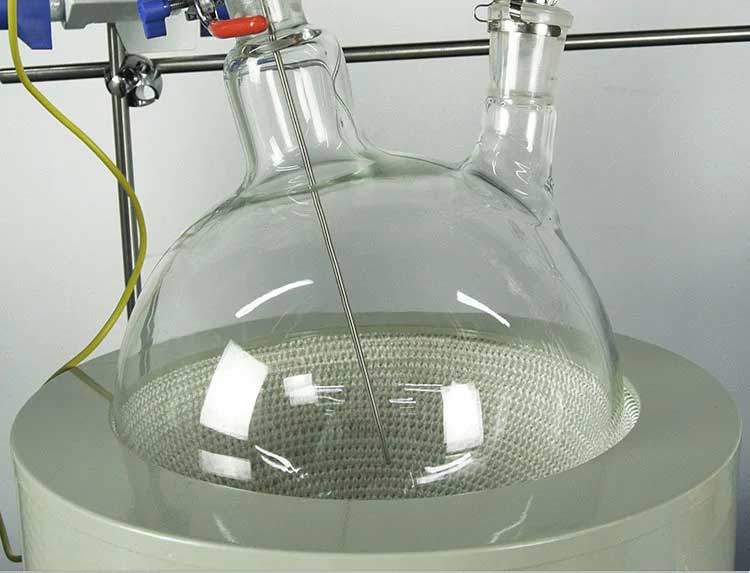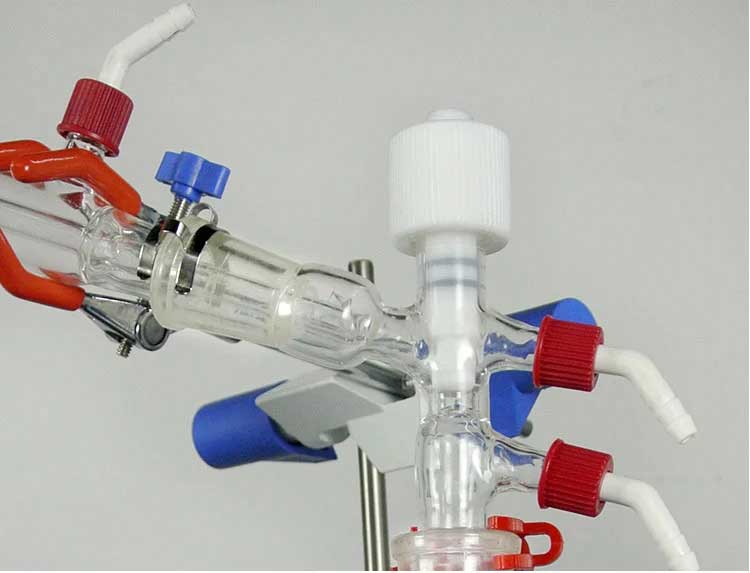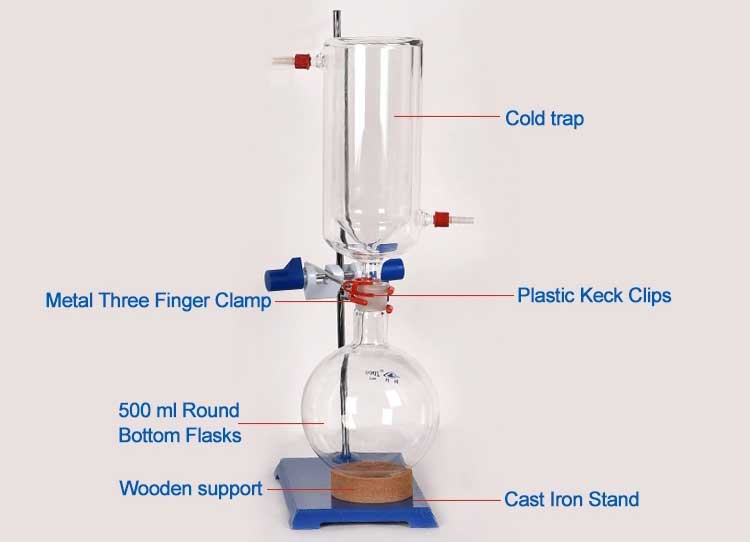 For the perfect use of the entire short path distillation system, you may need the following equipment

- Low temperature constant temperature reaction bath
After sale

- 1 year warranty service and all life maintenance.

- Technical Egineer are avalible for oversea trainning.

- Free change for some parts

- Remote control technical consult

- Free installation DVD

- Maintenance plan
Package

Transport

Model
Parts name
Parts number
5L short path distillation
5000 ml Digital Heating Mantle
1
5000 ml 2 Neck Boiling Flask
1
Short Path Distillation Head
1
Cow Receiver
1
1000 ml Round Bottom Flasks
3
Plastic Keck Clips
7
Cast Iron Stand
2
Metal Three Finger Clamp
1
Cold trap
1
PTFE magnetic stirring bar
1
Lifting platform
1
backing ring
1
1. Do you have a short-path distillation head for sale?
Yes, we have all the parts on the
short-path distillation kits
that we sell, and they all have quite high-quality parts. We also have all types of short-path distillation equipment available for sale, so we have all the accessories for the
cbd short-path distillation kits
you need.
2. What equipment is equipped with the short-path distillation system?
The
short-path distillation equipment
we sell mainly include
electric heating mantle
, all glass components, iron frames, and cold wells.
3. How do you package the short path distillation equipment for shipment?
We package our products in special cartons and you can order fumigation boxes if you have special requirements.
---