Teflon lined hydrothermal synthesis autoclave reactor
Hydrothermal synthesis reactor is one of our main products,it is a kind of high pressure reactor,Its liner material is usually Teflon or PPL,the models include: KH-15(15ml),KH-25(25ml),KH-30(30ml),KH-50(50ml),KH-100(100ml),KH-150(150ml),KH-200(200ml),KH-250(250ml),KH-300(300ml),KH-400(400ml),KH-500(500ml),KH-1000(1000ml).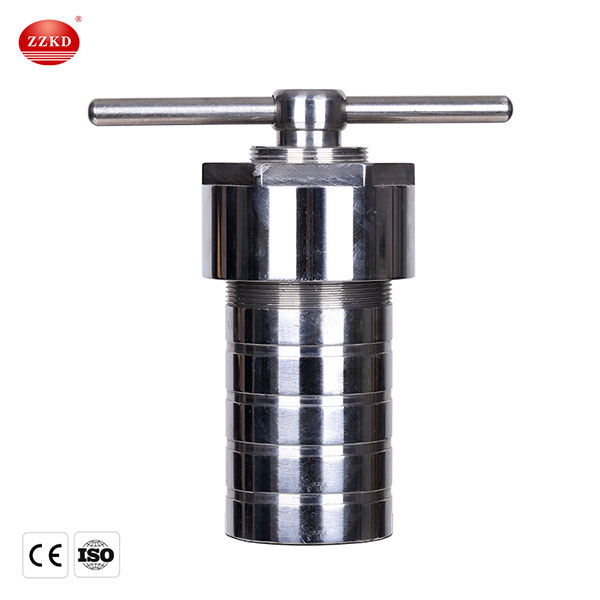 The hydrothermal synthesis reactor is composed of high-quality 304 stainless steel outer body + ptfe inner lining, also known as high-pressure digestion tank, the safe temperature is within 220 ℃, the maximum pressure is 3-6MPa.It has the characteristics of beautiful appearance, reasonable structure, easy operation and good corrosion resistance. It is an ideal product for sample digestion processing in scientific research fields such as university laboratories, environmental monitoring, health and epidemic prevention, and quality supervision.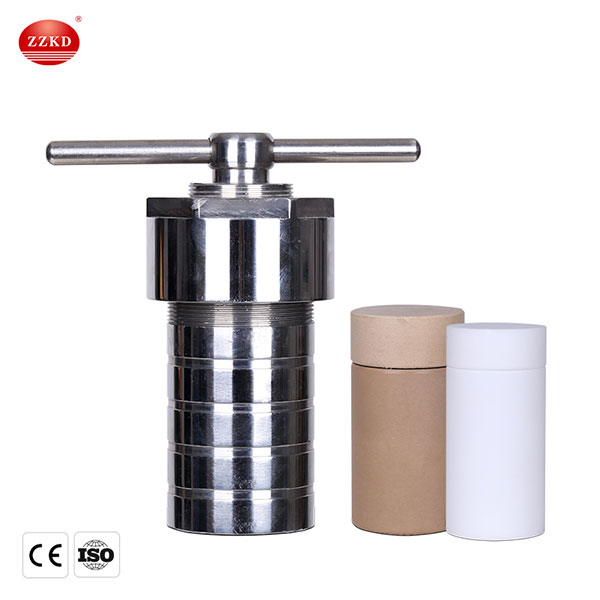 The hydrothermal synthesis reactor is a closed container that can decompose insoluble substances. It can be used for the pretreatment of dissolving samples in the analysis of atomic absorption spectroscopy and plasma emission: it can also be used for small-dose synthesis reactions. It can also use strong acid, strong alkali, high temperature, high pressure, and closed environment in the tank to quickly dissolve insoluble substances.do sample pretreatment in chemical analysis methods such as gas phase, liquid phase, plasma spectroscopy mass spectrometry, atomic absorption and atomic fluorescence.It is a powerful assistant for digesting samples when determining trace elements.It can be used in the determination of heavy metals such as lead, copper, cadmium, zinc, calcium, manganese, iron, and mercury.
The hydrothermal synthesis reactor is composed of a kettle body, a kettle cover, an upper gasket (both front and back are flat), a lower gasket (with protrusions on one side), an inner lining (PTFE or PPL material), and an afterburner.
---